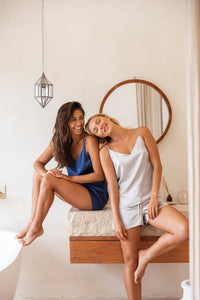 About SILK MADAME
"Beauty begins the moment you decide to be yourself. So love yourself, because you are worth it."
Bringing together timeless designs and luxury fabric, SILK MADAME was created with the motivation to inspire self love, self care, and self worth.
We want to make you feel beautiful inside out, wherever you are. We are here to remind you to appreciate your value and believe in yourself.
We hope to inspire you to indulge your inner self and your truest desires, to embrace your dreams and life goals, and empower you to achieve more in life.
WIth love, SILK MADAME
♥