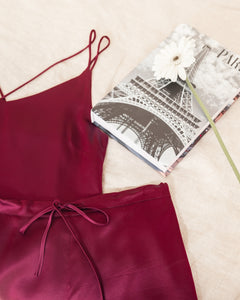 About Mulberry Silk
Mulberry silk comes from the larvae cocoons of silkworms called bombyx mori or bombyx indica. These silkworms are fed only with leaves from the Mulberry tree, which is how the fabric got is name.
100% Grade 6A Mulberry Silk
Made with the highest quality Grade 6A mulberry silk, our silk fabric is strong & durable, great for sensitive skin and helpful in regulating heat.
Gentle on the skin & planet
Our silk fabric is OEKO-TEX certified - every thread, button and other accessories has been tested for harmful substances. Mulberry silk is also highly sustainable due to its low carbon footprint.